STATIONS OF THE CROSS
LED BY THE HOLY FATHER
POPE FRANCIS
GOOD FRIDAY
THE PASSION OF THE LORD
MEDITATIONS
by Lebanese young people
under the guidance of
His Eminent Beatitude
Cardinal Béchara Boutros Raï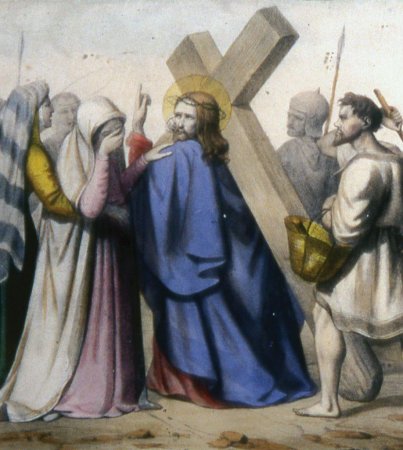 WAY OF THE CROSS 2013
Introduction
"A man ran up and knelt before him, and asked him, 'Good Teacher, what must I do to inherit eternal life?'" (Mk 10:17).
Jesus answered this burning question, which arises in the innermost core of our being, by walking the way of the Cross.
THE FIRST WORDS
"Then Jesus said, 'Father, forgive them; for they know not what they do.'And they parted his raiment, and cast lots" (Luke 23:34).